Dec 18, 2019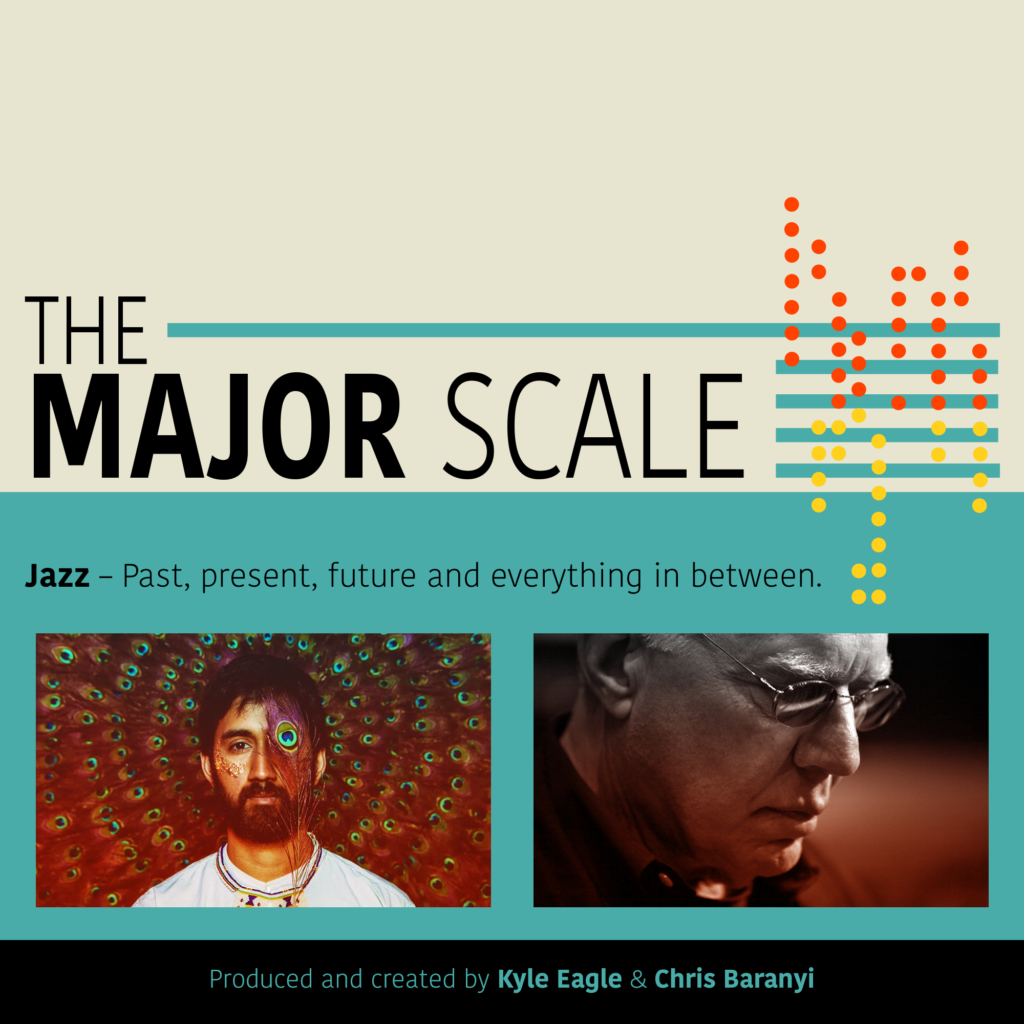 We love doing the Major Scale because it's a great opportunity to work with brilliant artists of today and tomorrow, as well as the some of our heroes from the past. In this episode we get both: Sarathy Korwar and Steve Kuhn.
There's a renaissance happening in jazz worldwide, and drummer Sarathy Korwar is one of the leading voices in the UK. Within a year he's offered us two brilliant releases in My East Is Your West and More Arriving. The first, as the title suggests, is an Eastern take on a selection of overlooked Western tunes by the likes of Joe Henderson, Dollar Brand/Abdullah Ibrahim, Don Cherry, plus more. The second will make you stop in your tracks – a song cycle of nu-skool jazz plugged through the outlet of dance electronica and a collection of poets, griots, and MCs from India's growing music scene. The result is a joyful and socially aware noise.
Steve Kuhn has been a leading voice since he arrived on the scene in early 1960s. Whether in his own prolific output or his numerous collaborations as an accompanist for the likes of Coltrane, Getz, and Oliver Nelson, it's no argument that Kuhn is one of the greats. Blessed with a gift for the melodic and an adventurous command of the piano, you can't help but picture his fingers dance in delight across the keyboard when listening to one of his compositions. As to be expected, his latest album, To And From The Heart, is stunning in effect and sadly may be his last!! Kuhn put some time aside to talk about it with us.
ABOUT THE MAJOR SCALE:
Your attention please to a new program that celebrates and takes a fresh and bold look at the great American art form- JAZZ!!!
The Major Scale is the title, the motto and the mission are, Jazz- past, present, future, and everything in between. A lot of focus will be on new and fresh sounds, deep cuts, closer looks at underrated artists, taking a different look at some of the titans of the genre, and getting the two cents worth from a number of surprise guests and sources.
The Major Scale can boast amongst it's guests- legends like Herbie Hancock, Tom Scott, and Ahmad Jamal. The up and coming and the underrated-Kamasi Washington, Mia Doi Todd, Michael Blake. Fresh perspectives and commentary from the likes of Rock legend Al Kooper, who weighed in on the gospel. From The New Yorker, Amanda Petrusich expounds on her article about the movement to rename the Williamsburg Bridge in honor of Sonny Rollins. We explore the Soul-Jazz experiments of the Rascals. Grace Kelly from The Late Show with Stephen Colbert talks about her pop-up/flash mob concerts. Plus Thundercat, Henry Mancini, Ghostface Killah, Jaimie Branch, Nels Cline, Badbadnotgood, Cecil Taylor, and more get pick up on the Major Scale radar.
Produced in Central Florida, this program seeks to become one of the defining voices of this Native American art form, and everything else that finds itself under it's umbrella. Think about programming and content found on the likes of World Cafe, Philadelphia, PA. Tiny Desk from Washington D.C., and KEXP Live from Seattle, WA. and that's what the Major Scale strives to do.
For the curious, and lovers of music who like the details in between.
ABOUT KYLE EAGLE (Host):
Kyle Eagle has been a contributing writer and producer for the NPR-WBGO, WUCF, WPRK, Wax Poetics, The Orlando Weekly, Artbourne, and The Fiscal Times, as well as several music and film releases- Light in the Attic's documentary "This Is Gary McFarland", and an upcoming film on composer Jack Nietzsche. Recordings- Call Me-Jack Wilson, Live at the Penthouse, Grachan Moncur III, Chico Hamilton, and Andy Bey.
ABOUT CHRIS BARANYI (Producer):
Chris Baranyi is a sound engineer and music producer. He splits his time between designing AV systems for theme parks and recording music. Chris has worked with many Orlando area musicians with backgrounds in jazz, fusion, hip-hop, funk, new age, and classical. Some of which have been featured on NPR's Echoes. His passion includes jazz, vintage microphones, and hot sauce.