Dec 25, 2019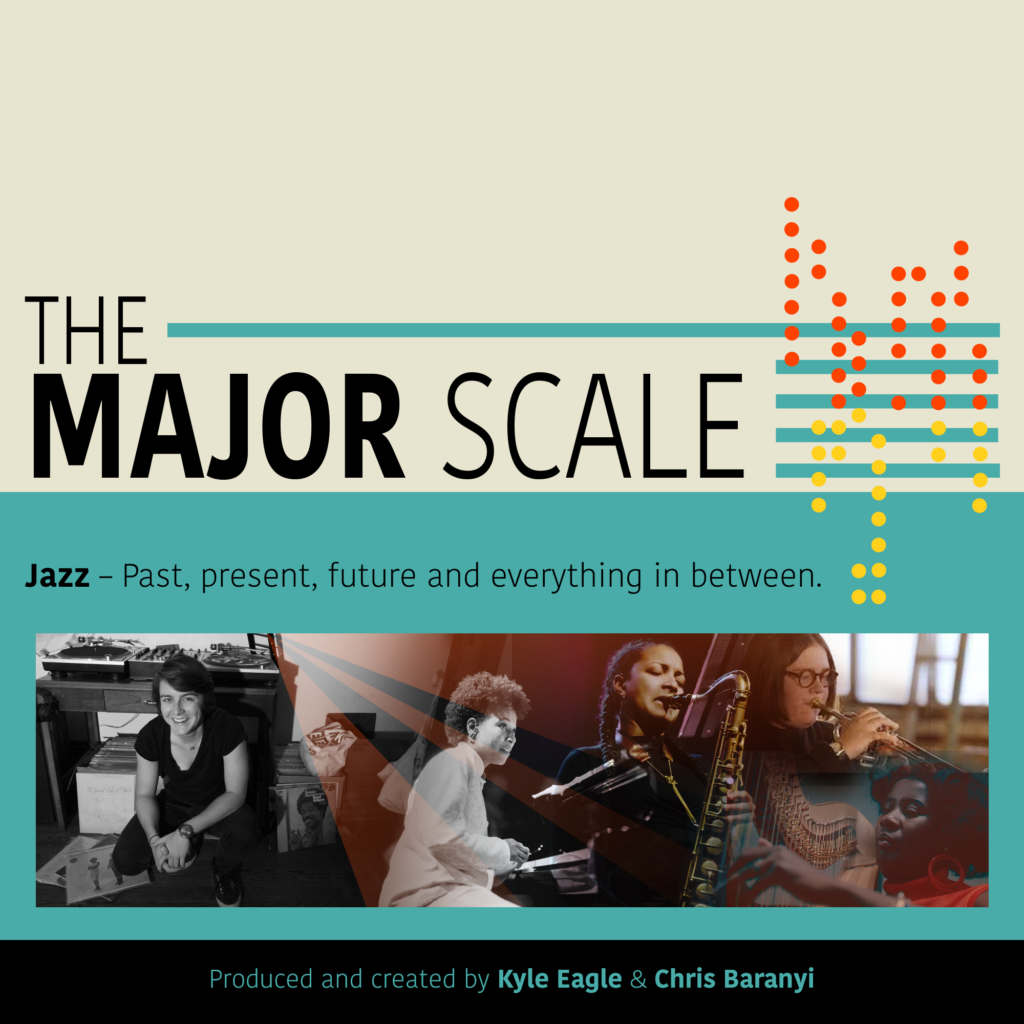 A large chunk of the work that goes into producing The Major Scale is research – lots of it. The majority of our time is spent reading, seeking new channels, and taking leads from faithful hardworking artist management and PR. This episode is a nod to these tireless efforts.
The always anticipated Winter Jazz Festival is coming, and while reading about past years' events we came across an op-ed in Jazz Right Now titled "A Feminist Urge Is Driving the Shape of Jazz to Come," written by Hillary Donnell. The piece was so impressive and eye opening, looking at both the social roots of the music and towards the future that lay ahead, that we decided to book her for an interview on it. You might recognize Donnell, music journalist and DJ, from previous episodes of The Major Scale, and hopefully again in future broadcasts. In this episode, we discuss her op-ed in detail. She also picked out all the music to go along with it: from Geri Allen, Emma Jean Thackray, David Murray, Alice Coltrane, Nubya Garcia, Yazz Ahmed, and many more. Donnell knows her stuff, so don't sleep on this one!
ABOUT THE MAJOR SCALE:
Your attention please to a new program that celebrates and takes a fresh and bold look at the great American art form- JAZZ!!!
The Major Scale is the title, the motto and the mission are, Jazz- past, present, future, and everything in between. A lot of focus will be on new and fresh sounds, deep cuts, closer looks at underrated artists, taking a different look at some of the titans of the genre, and getting the two cents worth from a number of surprise guests and sources.
The Major Scale can boast amongst it's guests- legends like Herbie Hancock, Tom Scott, and Ahmad Jamal. The up and coming and the underrated-Kamasi Washington, Mia Doi Todd, Michael Blake. Fresh perspectives and commentary from the likes of Rock legend Al Kooper, who weighed in on the gospel. From The New Yorker, Amanda Petrusich expounds on her article about the movement to rename the Williamsburg Bridge in honor of Sonny Rollins. We explore the Soul-Jazz experiments of the Rascals. Grace Kelly from The Late Show with Stephen Colbert talks about her pop-up/flash mob concerts. Plus Thundercat, Henry Mancini, Ghostface Killah, Jaimie Branch, Nels Cline, Badbadnotgood, Cecil Taylor, and more get pick up on the Major Scale radar.
Produced in Central Florida, this program seeks to become one of the defining voices of this Native American art form, and everything else that finds itself under it's umbrella. Think about programming and content found on the likes of World Cafe, Philadelphia, PA. Tiny Desk from Washington D.C., and KEXP Live from Seattle, WA. and that's what the Major Scale strives to do.
For the curious, and lovers of music who like the details in between.
ABOUT KYLE EAGLE (Host):
Kyle Eagle has been a contributing writer and producer for the NPR-WBGO, WUCF, WPRK, Wax Poetics, The Orlando Weekly, Artbourne, and The Fiscal Times, as well as several music and film releases- Light in the Attic's documentary "This Is Gary McFarland", and an upcoming film on composer Jack Nietzsche. Recordings- Call Me-Jack Wilson, Live at the Penthouse, Grachan Moncur III, Chico Hamilton, and Andy Bey.
ABOUT CHRIS BARANYI (Producer):
Chris Baranyi is a sound engineer and music producer. He splits his time between designing AV systems for theme parks and recording music. Chris has worked with many Orlando area musicians with backgrounds in jazz, fusion, hip-hop, funk, new age, and classical. Some of which have been featured on NPR's Echoes. His passion includes jazz, vintage microphones, and hot sauce.