Feb 26, 2020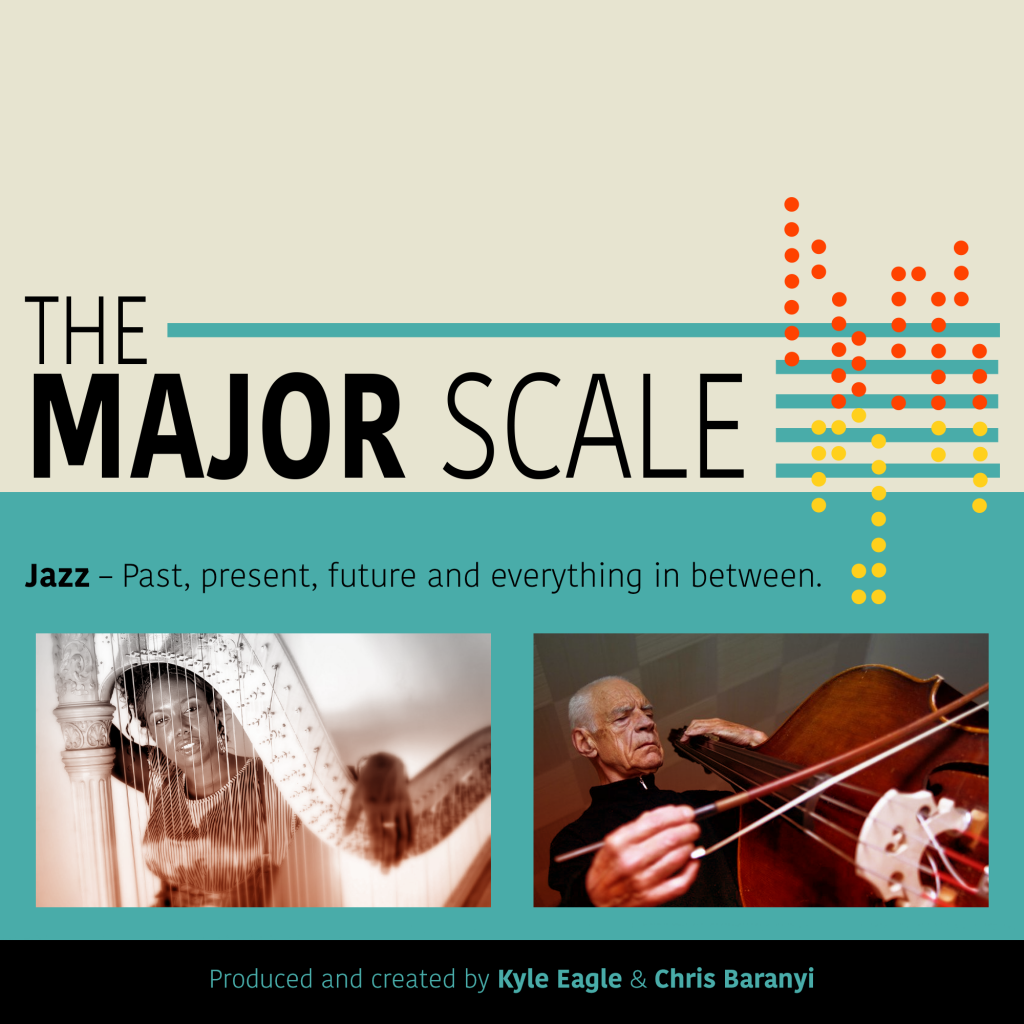 It's birds of feather in this episode–Gary Peacock joins us to talk about a live date from 1999 featuring his long-time colleagues, the late great Paul Bley and Paul Motian. But first is Brandee Younger, one of the bright lights in today's music vanguard, and the hippest harpist since Dorothy Ashby and Alice Coltrane.
From leader, to side gigs, and mix tape compilations, it's an endless list that proves how in demand Younger is. She's paid her dues with the likes of Clark Terry, Jackie McLean, and Quincy Jones, and cut her teeth with John Legend, Makaya McCraven, and Postmodern Jukebox. Her Soul Awakening is a wake up call to anyone craving something from the celestial crossroads–its somewhere in-between hip-hop in the classical world, but with the backdrop of jazz.
Taking cue from Ornette Coleman's "When The Blues Leave," Gary Peacock, Paul Bley, and Paul Motian's live date has finally seen the light of day 20 years later. As to be expected from this legendary trio of players, the music is brilliant with incisive swing that the three improvised with charm. Not to mention a subtlety that proves telepathy is possible–at least among musicians.
ABOUT THE MAJOR SCALE:
Your attention please to a new program that celebrates and takes a fresh and bold look at the great American art form- JAZZ!!!
The Major Scale is the title, the motto and the mission are, Jazz- past, present, future, and everything in between. A lot of focus will be on new and fresh sounds, deep cuts, closer looks at underrated artists, taking a different look at some of the titans of the genre, and getting the two cents worth from a number of surprise guests and sources.
The Major Scale can boast amongst it's guests- legends like Herbie Hancock, Tom Scott, and Ahmad Jamal. The up and coming and the underrated-Kamasi Washington, Mia Doi Todd, Michael Blake. Fresh perspectives and commentary from the likes of Rock legend Al Kooper, who weighed in on the gospel. From The New Yorker, Amanda Petrusich expounds on her article about the movement to rename the Williamsburg Bridge in honor of Sonny Rollins. We explore the Soul-Jazz experiments of the Rascals. Grace Kelly from The Late Show with Stephen Colbert talks about her pop-up/flash mob concerts. Plus Thundercat, Henry Mancini, Ghostface Killah, Jaimie Branch, Nels Cline, Badbadnotgood, Cecil Taylor, and more get pick up on the Major Scale radar.
Produced in Central Florida, this program seeks to become one of the defining voices of this Native American art form, and everything else that finds itself under it's umbrella. Think about programming and content found on the likes of World Cafe, Philadelphia, PA. Tiny Desk from Washington D.C., and KEXP Live from Seattle, WA. and that's what the Major Scale strives to do.
For the curious, and lovers of music who like the details in between.
ABOUT KYLE EAGLE (Host):
Kyle Eagle has been a contributing writer and producer for the NPR-WBGO, WUCF, WPRK, Wax Poetics, The Orlando Weekly, Artbourne, and The Fiscal Times, as well as several music and film releases- Light in the Attic's documentary "This Is Gary McFarland", and an upcoming film on composer Jack Nietzsche. Recordings- Call Me-Jack Wilson, Live at the Penthouse, Grachan Moncur III, Chico Hamilton, and Andy Bey.
ABOUT CHRIS BARANYI (Producer):
Chris Baranyi is a sound engineer and music producer. He splits his time between designing AV systems for theme parks and recording music. Chris has worked with many Orlando area musicians with backgrounds in jazz, fusion, hip-hop, funk, new age, and classical. Some of which have been featured on NPR's Echoes. His passion includes jazz, vintage microphones, and hot sauce.